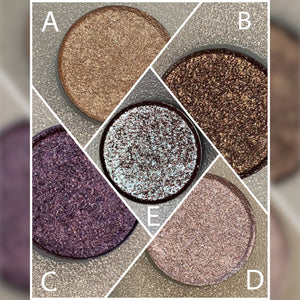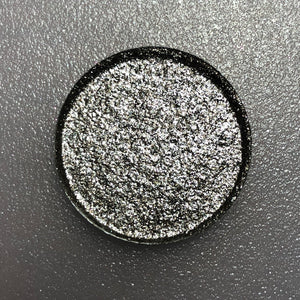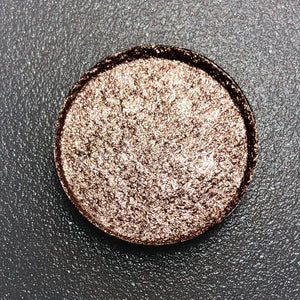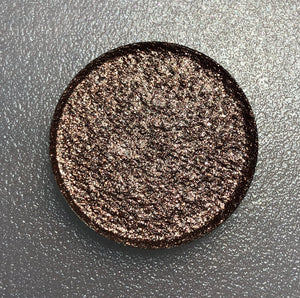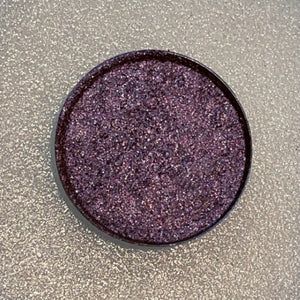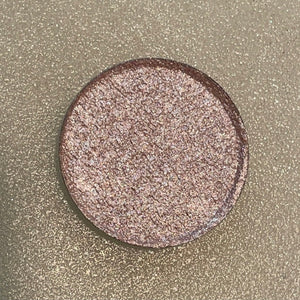 Select Eyeshadows For Custom Palette
Scroll down to the bottom for product close-ups!

Add eyeshadow selections to cart and then select a 4 or 12 shade palette base of your choice. (If no base option is selected, one will be chosen at random.)
Ingredients and usage information can be found here.
*

Neutrals

*

1. Andrea - Frosty brown with diamond and beige undertones 
2. Chelsea - Golden copper shimmer
3. Vienna - Light glittery pink shimmer 
4. Danielle - Ivory shimmer with light tan crystal sparkle
5. Ashley - Burgundy brown with slight shimmer 
6. Bianca - Rich chocolate brown with gold shimmer
7. Jessica - Medium brown with light golden shimmer 
8. Alexis - Rose gold shimmer 
9. Rachel - Pale nude shimmer with light golden undertones 
10. Autumn - Fiery reddish-copper shimmer 
*

Bold

*
1. Cindy - Deep vibrant red  
2. Brie - Light pearl purple shimmer
3. Lola - Black with a dark blue shimmer
4. Lily - Light blue frosty shimmer
5. Maxwell - Deep forest green with a dash of sparkle 
6. Amy - Metallic purple shimmer with grey/silver undertones 
7. April - Deep purple shimmer 
8. Kirstin - Metallic olive green shimmer
9. Cassie - Iridescent blue with an indigo/violet color shift 
10. Capri - Ultra black with a dash of sparkle
*

Custom Favorites

*

A. Marjorie - Golden tan shimmer
B. Rebecca - Glittery bronze with rose gold undertones 
C. Hannah - Rich purple/mauve shimmer
D. Katie - Light nude/pink shimmer
E. K8 - Bold copper shimmer with blue-toned glitter flecks
Not seeing the eyeshadow color you want? Contact directly to discuss custom color creations prior to placing your order! (Additional cost may apply.)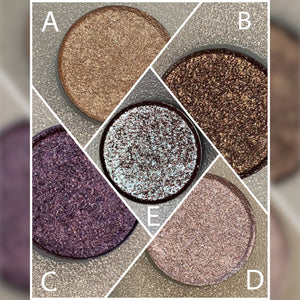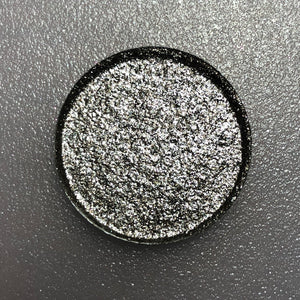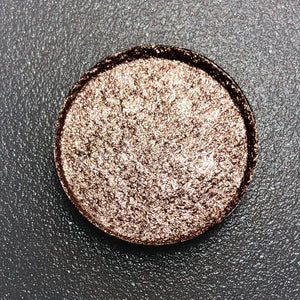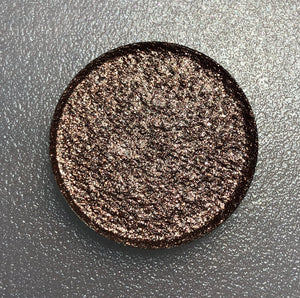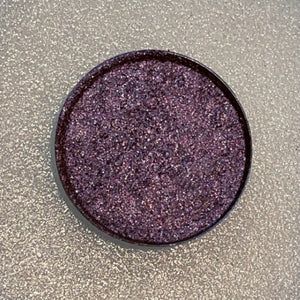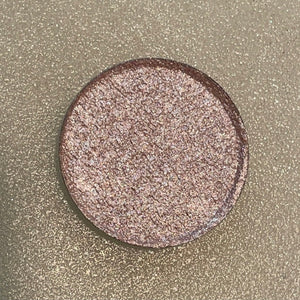 Love
I have ordered several times and am always feel the love that comes with each Item I order. I can't wait to get my next order in. Thank you for the love and time that you put into each of your products.
Feeling fabulous- I love the shimmer
Fabulous since the first application - eye colors are rich and perfect- lipgloss is not sticky and overall I love knowing that I'm wearing makeup from someone with great positive vibe and attitude - YES, I'm coming to try it all !!!
Amazing!!
I love the eyeshadows (and the colors are not overpowering and very natural), and Andrea had a special surprise for me with my shipment. Highly recommend MakeupQueen Cosmetics!! Definitely five stars!
In love
I am really happy with my order, makeup and stones! I love every shade, lip colour and stone. Honestly the best makeup company I've bought from
I have loved using all the products that I have bought from you.